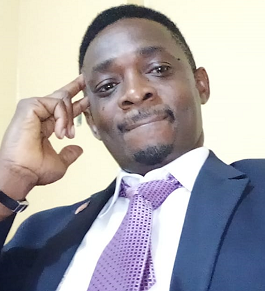 Dr. Darren Wilkins was born in Monrovia, Liberia. His parents were Jamaican (father) and Liberia (Mother). He began and completed his primary and secondary education at the B. Harris Episcopal High School in Monrovia. He later matriculated to the University of Liberia where he studied Civil Engineering for two years. He later left for the United States of America where he earned the following degrees:
Doctor of Computer Science, Colorado Technical University
Master of Science, Computer Information Technology (Suma Cum Laude), Hodges University, Florida
Master of Business Administration (MBA), Hodges University, Naples, FL.
Master of Science, Information Systems Management, Hodges University, Naples, FL,
Bachelors of Science, Information System, Hodges University, Naples, FL,
Associate in Arts, Edison State College, Fort Myers, FL.
Associate in Science, Computer Programming, Edison State College, Fort Myers, FL.
Associate in Science, Networking Services Technology, Edison State College, Fort Myer, FL.
Dr. Wilkins also carries several ICT industry certifications including:
Cisco Certified Network Associate
Microsoft Certified Professional
Microsoft Certified Desktop Technician,
ComTIA A+ Certified Professional
CompTIA Network+ Certified Professional
ComTIA Server+ Certified Professional
ComTIA Linux Certified Professional
Florida Teacher Certification
Dr. Wilkins has also served on several boards and in different capacities at various international institutions:
2nd Vice National Chairman, BWHESAA-USA
1st Vice National Chairman, BWHESAA-USA
Member, American Computing Machinery
Member, Computer Science Teachers Association, USA
President, Internet Society Chapter of Liberia (ISOC-Liberia)
Member, International Society for Organization Development (ISOD)
Chairman of the Board– Liberia Internet Exchange
Chairman of the Board, Liberia IT Students Union
Member, Board of Trustees of ABC School of Technology
Member, Board of Directors, LUX Radio Station
Member, Editorial Board, UL Journal of Interdisciplinary Studies
In November of 2010 Dr. Wilkins wrote his first book which is also the first book on ICT in Liberia titled: "A Digital Liberia" Since then, Dr. Wilkins has published several peer-reviewed journal articles and over 800 OP-Ed articles for the Liberia Daily Observer Newspaper.
Dr. Wilkins has worked for several companies in the USA including, American Power Conversion, General Electric, Pall Aeropower, Sony Electronics, the Lee County Public Schools, and Hodges University, to name a few. He returned to Liberia in 2011 and opened his private firm, Sahara Technology Solutions.  Through his firm, Dr. Wilkins provided consultancy for USAID, the World Bank, and the Government of Liberia through the Ministry of Posts and Telecommunications, where he served as Project Manager for e-Liberia, as well as the Liberia Telecommunications Authority, or LTA. Dr. Wilkins served as an instructor of Computer Technology at the A. M. E. University in 2015 and later at the University of Liberia's College of Engineering.
In June of 2016, He was called to serve as Executive Director of Innovation at the Liberia Telecommunications Corporation (LIBTELCO), and later as the acting deputy managing director for Technical Services and Chief Technology Officer.
On February 14, 2017, he was appointed Managing Director by President Ellen Johnson Sirleaf, a position he until January 22, 2018.
On January 8, 2019, Dr. Wilkins was appointed Vice President for Information Technology and Chief Information Officer of the University of Liberia. Later that year, he was also appointed Acting CEO of the Liberia Research and Education Network (the LRREN). Dr. Wilkins is also an Associate Professor in the Department of Computer and Information Sciences (DCIS) at the University of Liberia. His current research is in Artificial Intelligence, Digital Economy, and, Cybersecurity.
Dr. Wilkins plays Golf and Basketball and loves to read, write, and watch movies during his spare time.
PUBLICATIONS: Please see some of my publications here